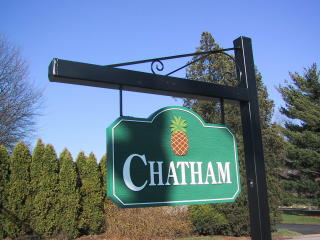 Welcome to the Chatham Civic Association home page.
This site gives our residents and neighbors updates on the latest happenings in and around Chatham.  Please explore the site using the links at the top and bottom of the page. Thanks for stopping by! 
Annual Meeting
The Chatham Civic Association Annual Meeting is scheduled for Wednesday, April 25th, 2018 from 7:00 pm to 9:00 pm and will be held at the Church of the Good Shepherd.  The agenda will consist of a review of the year's events and financial reports as well as a recap from our committee leaders.
If you have not paid your annual dues, you can bring your payment to the meeting and meet other neighbors!!
Did You Know….
The Chatham annual community garage sale is scheduled for Saturday, May 19th, 2018 from 8:00 am to 1:00 pm with a rain date of Sunday, May 20th.  Advertising for the community garage sale will consist of several online sources as well as signs placed along Foulk Road and Silverside Road near the entrances to the community.
Chatham has a Facebook Group called The Neighborhood of Chatham.  Please send a note to: chathamcivicassoc@gmail.com and we will add you to the group.
Spring is finally here!  More of our neighbors will be outside, please encourage all the drivers in your household to Slow Down and observe speed limits.  We all thank you!!
Chatham has Deed Restrictions
The Spring is usually the time everyone harnesses their eagerness and pent-up energy to begin home improvement projects.  We would like to remind everyone to please check the deed restrictions found under the documents tab, and to submit an application for your project, if one is required.  If you have any questions or are unsure if your project requires an application please email Paul Mezzatesta Zoning Committee chair, padd7629@gmail.com, or our association mailbox.
Completed property improvement applications can be e-mailed to chathamcivicassoc@gmail.com where a member of our Zoning Committee will be able to assist you in ensuring your next project satisfies our deed restrictions.
The Chatham Civic Association tries to ensure that all Chatham residents are updated with information about our neighborhood as quickly as is feasible and pertinent for us to release it.  Our primary communication means are email and this website.   If you know a neighbor that does not have email or access to the internet, please let us know.
Do you have news to report? Are you a resident with a suggestion or improvement? Would you like to support the Civic Association?  Email us at chathamcivicassoc@gmail.com and let us know!