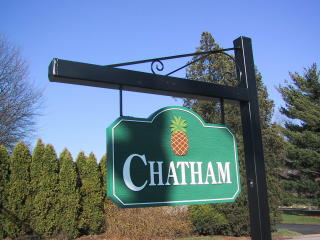 Welcome to the Chatham Civic Association home page.
This site gives our residents and neighbors updates on the latest happenings in and around Chatham.  Please explore the site using the links at the top and bottom of the page. Thanks for stopping by! 
Snow Removal Policy
Snow Plowing Policy – we contract with a plowing vendor who will automatically plow our streets when more than 3″ of snow fall.  Sand/salt applications will be as requested by the Chairman of the Snow Removal committee when ice or conditions warrant.  Please let us know through the association email of any specific concerns with your street.
Did You Know….
The Civic Association is finalizing its dues collection for 2017-2018.  We have collected dues from 78.9% (186 of 235) of the homes in the neighborhood.   Our dues support our ability to provide: snowplowing and sanding; entrance island beautification; maintaining relationships with New Castle County Parks, Police & Fire; and legal expenses related to deed restriction enforcement. Our dues are $40 annually. Please make your check payable to "Chatham Civic Association" and mail/drop off to: 1130 Windon Drive, Wilmington, DE 19803.   District Representatives will also be distributing reminder notices
Chatham has a Facebook Group called The Neighborhood of Chatham?  It is a closed group so please send a note to: chathamcivicassoc@gmail.com and we will get you added to the group.
The Chatham Civic Association tries to ensure that all Chatham residents are updated with information about our neighborhood as quickly as is feasible and pertinent for us to release it.  Our primary communication means are email and this website.   If you know a neighbor that does not have email or access to the internet, please let us know.
Chatham has Deed Restrictions
Please be aware that renovations to the exterior of your home such as installing/updating new or existing fences or adding structures require review and approval by our Zoning Committee, in addition to any County permits that may be required. Taking the time to plan and address Deed Restrictions before a project begins is the best way to avoid delays and/or additional expenses for the homeowner and the Civic Association. Before you start your next property improvement project, check out our updated property improvement application!  Completed property improvement applications can be e-mailed to chathamcivicassoc@gmail.com where a member of our Zoning Committee will be able to assist you in ensuring your next project satisfies our deed restrictions.
Do you have news to report? Are you a resident with a suggestion or improvement? Would you like to support the Civic Association?  Email us at chathamcivicassoc@gmail.com and let us know!